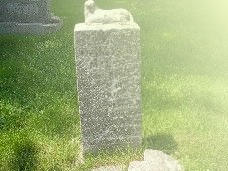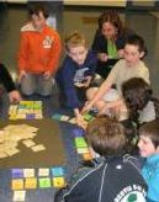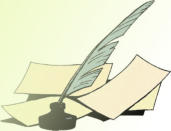 © Chester Municipal Heritage Society 2013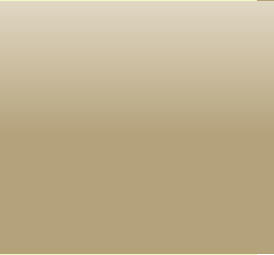 The Chester Municipal Heritage
Society was established in 1981
present and future generations
through the preservation of
properties and the delivery of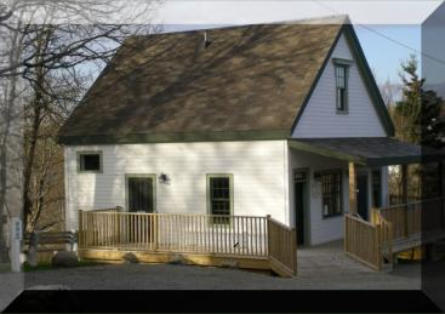 Intel Free Teaching Resources
provides free tools and resources that
support 21st century learning with project-based approaches in the
Google Apps for Education
allows schools to bring communication and
collaboration tools to the entire academic community for free.
allows teachers to see what's going on in computer-labs by viewing
and controlloing other computers in the network. They can show demos to
the network, send text messages to individual students, even lock all
workstations to focus attention on the teacher.
is an online collection of thousands of websites which
are high-quality, teacher-reviewed, interactive, and free.
provides PreK - 8 materials and creative activities for students
and educators. They have over 5,000 free documents available, including
printable worksheets, interactive activities, theme units, and much more.
is a free space simulation that lets you explore our universe in three
dimensions across the solar system, without confining you to the surface of
is currently the only free service of its kind that offers
customizable, free, curriculum-aligned content for K-12. "Flexbooks" are
digital text books that educators can easily customize for their students'
learning styles, locations, languages, or ability levels.
provides a free online collection of more than 2,400 micro
lectures via video tutorials stored on YouTube teaching mathematics, history,
finance, physics, chemistry, biology, astronomy, economics and computer
Take an online visit. The Nova Scotia Museum and the Department of Tourism,
Culture and Heritage websites are packed with useful information for you. From
locating museums around the province to online learning and games, there are many
Art Resources that might be of interest...
"Stationery Art Projects For Kids"
http://www.designmantic.com/industry/art-designs-and-ideas-for-kids.php
http://www.invitationconsultants.com/stationery-art-projects-for-kids.aspx
Art Elements, Principles and Other Concepts for Kids
Tales from the Art Side: Teaching Art
Why Art is Important for Young Children
Art For Kids -Elements-Principles
unprecedented account of Canada's participation in the Second World War
Mi'kmaq Portraits Collection
Meet the Gaels of Cape Breton Island and explore this ancient language on
Archaeology in Nova Scotia
Black Loyalists - Black Communities in
Maritime Museum of the Atlantic
Find out about Nova Scotia's dinosaurs and watch some of the oldest and
Nova Scotia Museum family
Nova Scotia heritage directory
Web site that celebrates the coming of the Planters to Nova Scotia
Canadian Genealogy Records
Acadia University's Digital Collections
Nova Scotia Historical Newspapers Website Launched
http://www.gov.ns.ca/nsarm/virtual/newspapers/
Read all about it! Our latest digitization project has captured seven different
newspapers, published in four very different communities over a span of 210
years - Halifax, Loyalist Shelburne, Pictou and Central Grove, Digby County,
1769 to 1977. A total of 14,377 digitized pages accessible right now, from
wherever you are in the world! And for even more online historical
newspapers visit our project partner, the Beaton Institute at Cape Breton
Information on new microfilm digitization project in the government
-- a site with inforamtion regarding Canadian Records
An additional 26,693 historical vital statistics are waiting for you on
www.novascotiagenealogy.com
and include births (1909), marriages (1934) and deaths (1959), plus 'delayed'
registrations for individuals born in 1909 but not registered at the time of birth. The
delayed registrations are especially interesting -- most include several pages of
The Council of Nova Scotia Archives (CNSA) has released 15 more
videos on
YouTube, bringing the total to 32 video invitations showcasing the family
history
The 3 minute video invitations show 32 museum sites, their archived
documents
and services available for genealogy research. Viewers get to meet the
curator
The 15 new videos have been added to the 17 videos produced last year
all are
viewable on our YouTube channel
http://www.youtube.com/user/RoutestoYourRoots?ob=0&feature=results_m
ain
and on the genealogy trip planning website Routes to Your
Roots
Museums in Lunenburg County
Hooked Rug Museum of North America
Fisheries Museum of the Atlantic
Halifax and Southwestern Railway Museum
Lunenburg Knaut Rhuland House
Mahone Bay Settlers Museum
Virtual Tour of Museums in Southwest Nova
http://novascotiamuseums.com/vtours.html
Other Heritage Related sites
Heritage Directory of Nova Scotia
Heritage Trust of Nova Scotia